Aion Tooltips Hosting, what is this?
Aion Tooltips Syndication
Aion tooltips syndication, is a feature to display Aion Icons, Items, NPCs, Skills, Quests, Titles and Pts stats, outside from the game.
You can use it in a simple html, php webpage or in you forums, to display all this icons with their stats.
Actually we support the following forums software: IPS, vBulletin, XenForo and Woltlab Burning Board.
Simple HTML example;
[itemf]112501706[/itemf]

112501706

900104

832213

4477

200

1034

We will host all this tooltips for you.

Aion Vote & Reward Webshop
This is a Vote & Rewards Webshop, which give you a real posibility to make your server popular on the best MMO Toplists.
Screen Demo

Rewards Webshop

Rewarded player can use their Tolls to spend it in a webshop, purchasing items which they need.
Our webshop is the first and unique emulated Aion InGameshop, which was removed on Aion 4.7.
It's supported all aiondatabase.net features and records, item tooltips and previews.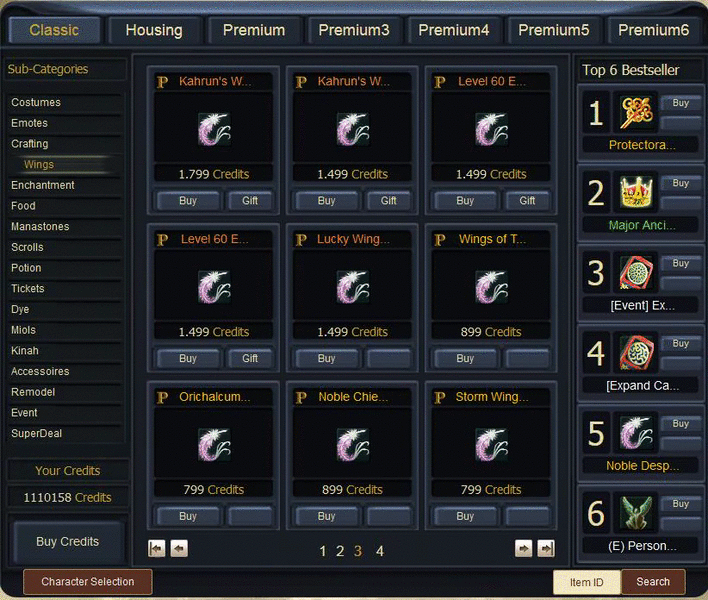 Voting
The Unique mode to let your player vote is awesome. That is the first time that Aion server owner will protected from fake votes.
That means, if the player doesn't real vote, he will be not rewarded. Just open the toplist URL,but never really vote and receive already the rewards is history.
AC-CMS
Aion-Core Content Management System

AC-CMS is a content management system with all you need to manage your Aion gameserver playerbase:
Features:

User Account Registration
News Content, for server events
Players Toplists
Player Equipments
User panel
Vote
Webshop
Credits Slotmaschine - Spinn The Wheels
Admin Panel, with a lot of tolls to manage your players.

News
As already announced, we are working on some paid AddOns, which we will release with our Aion-Core 4.8 license.
Note: This AddOns will be not for free.
We started to work on a stand alone Vote&Rewards Webshop, followed as enhancement from a complette CP (Controll Panel) for player and admins, with
much more features...Vote&Rewards Webshop included.
Status:
Vote&Rewards Webshop = Finished
AC-CMS = Started
We let you see a preview of Vote&Rewards Webshop release.
Deals
Tooltips Syndication Hosting =
Vote & Reward Webshop =
Reserved
***